Is something going on I need to know about? (it was just the flower girl fussing about getting her picture taken)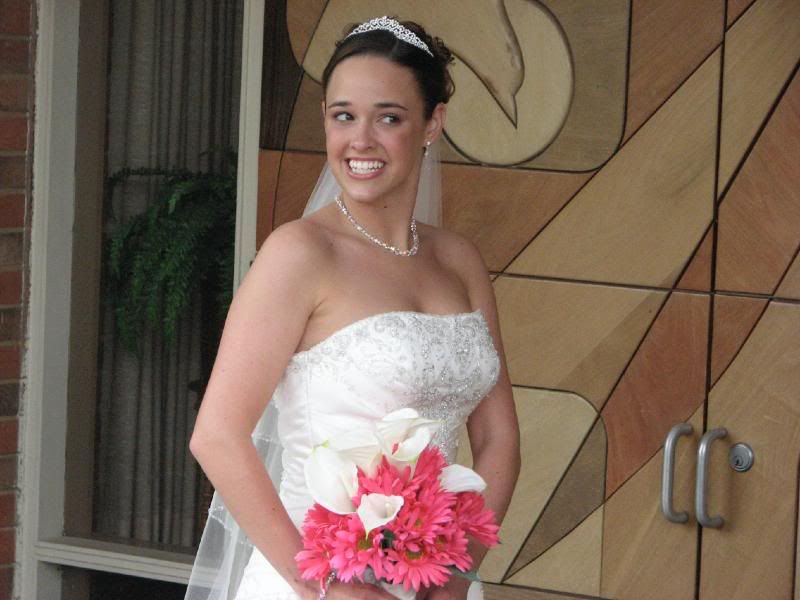 Ben and his guys wait for the main event.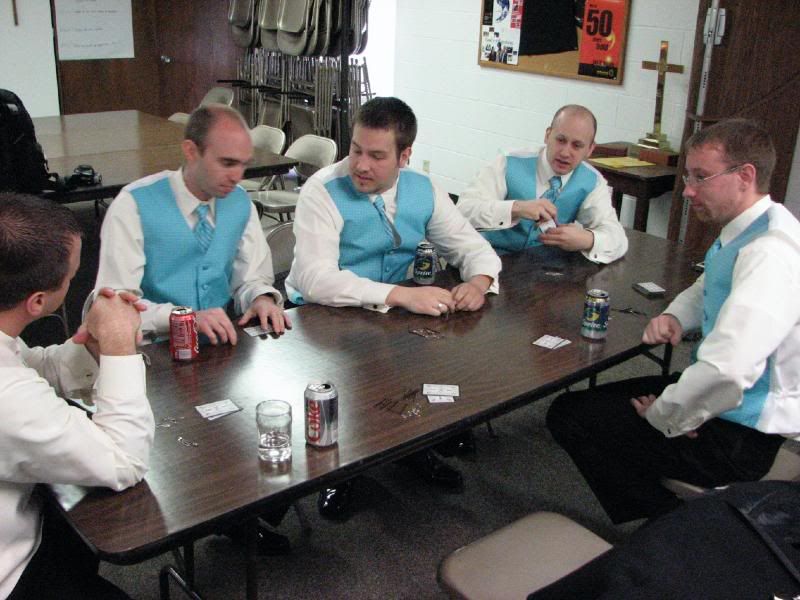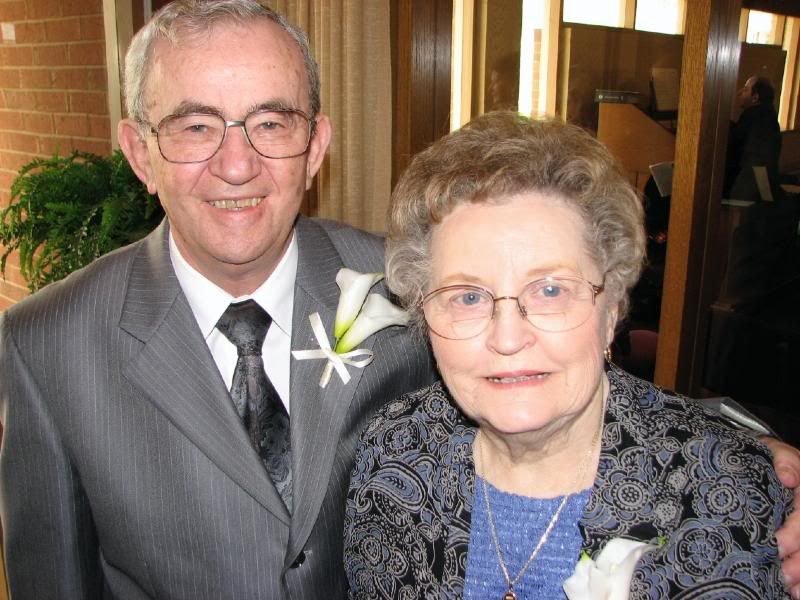 Meghan's grandparents are all set.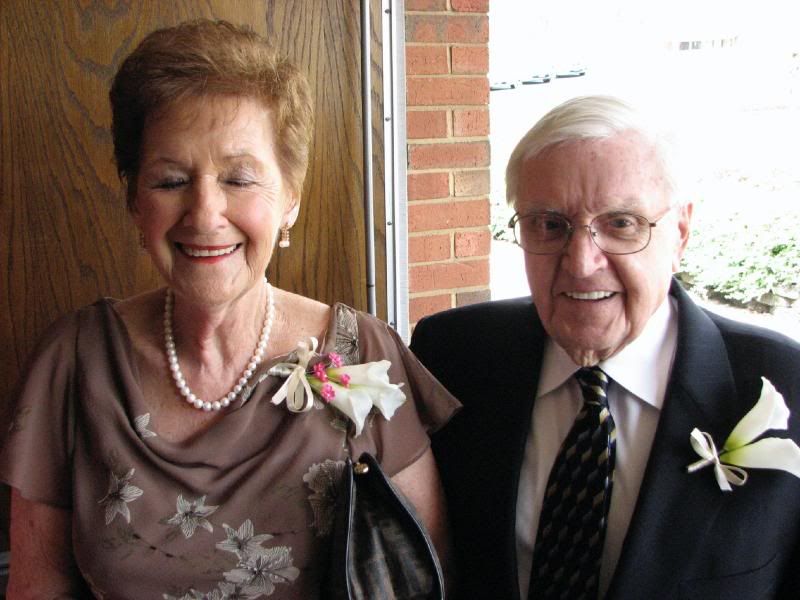 Annarae with her Grandma Carol......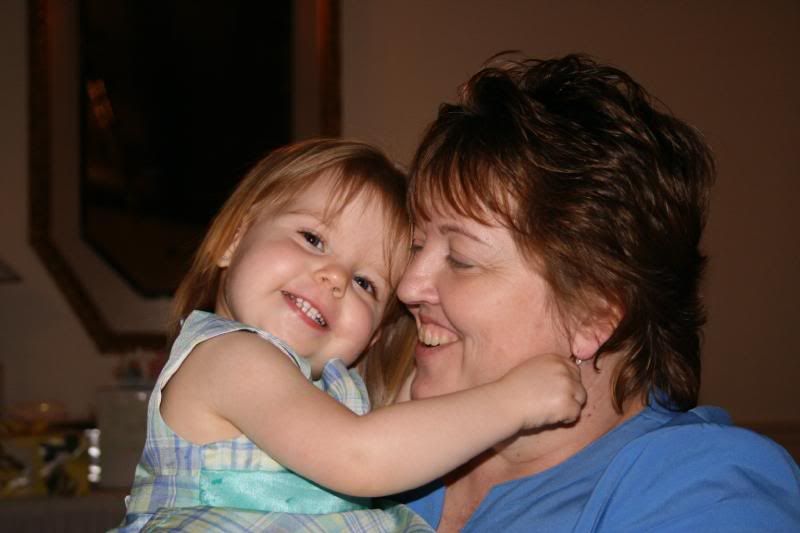 ...... and off on her own.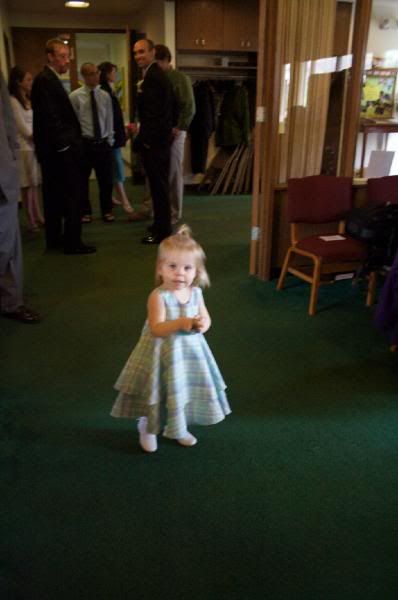 The bridesmaids get ready for their close-ups.....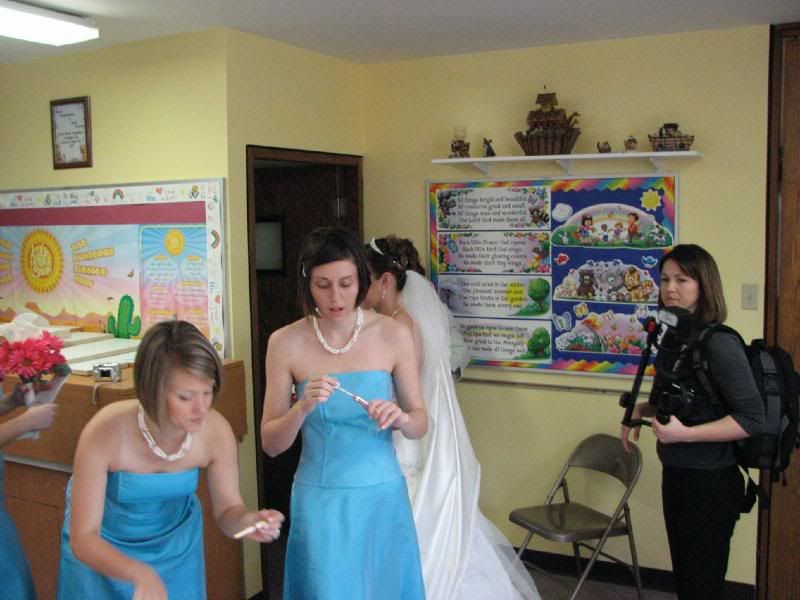 ....and wait their turn.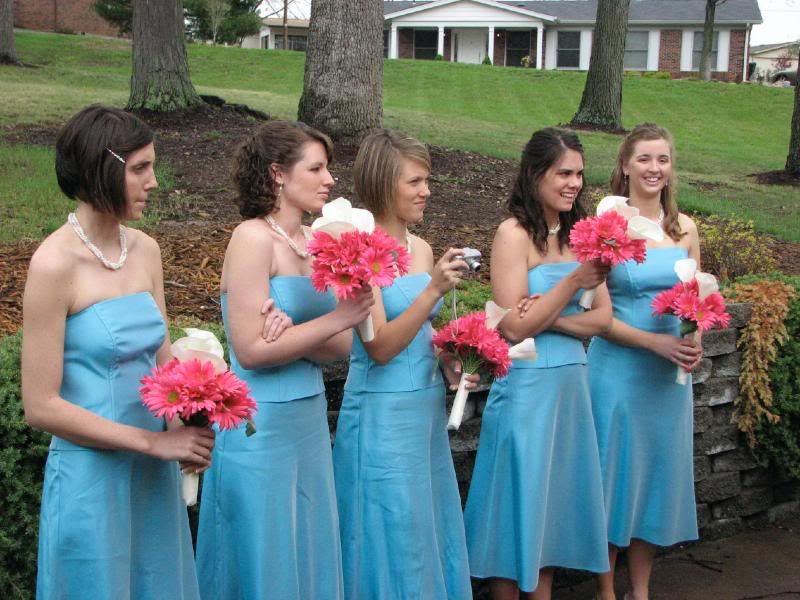 Don and I get our turn with Meghan.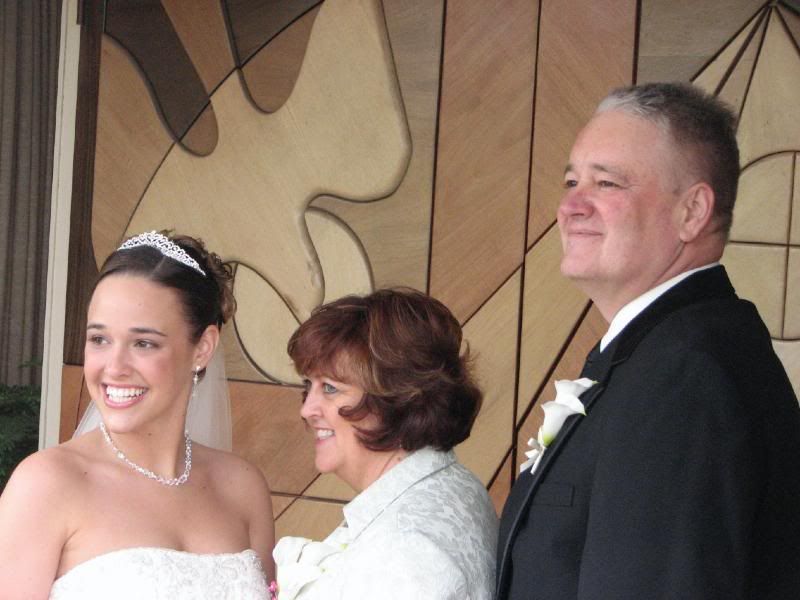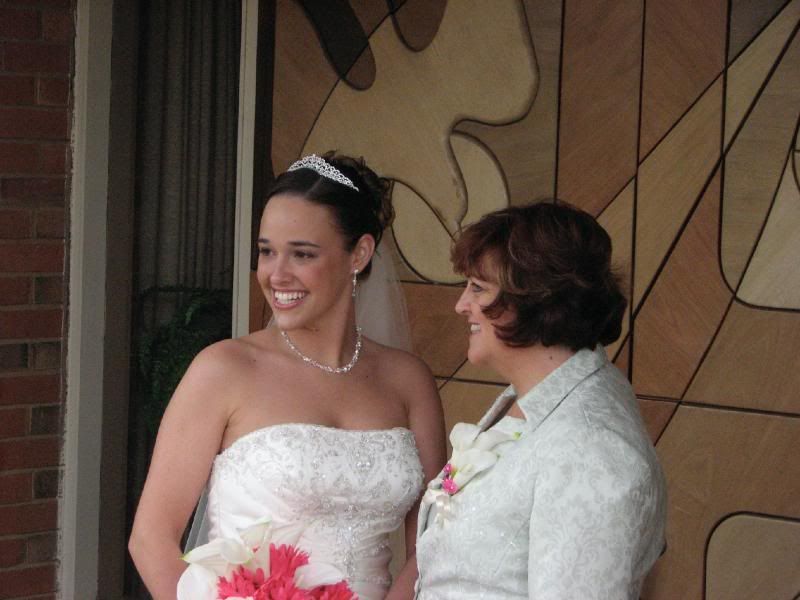 It looks like my ex is trying to keep me out of my own family picture, doesn't it?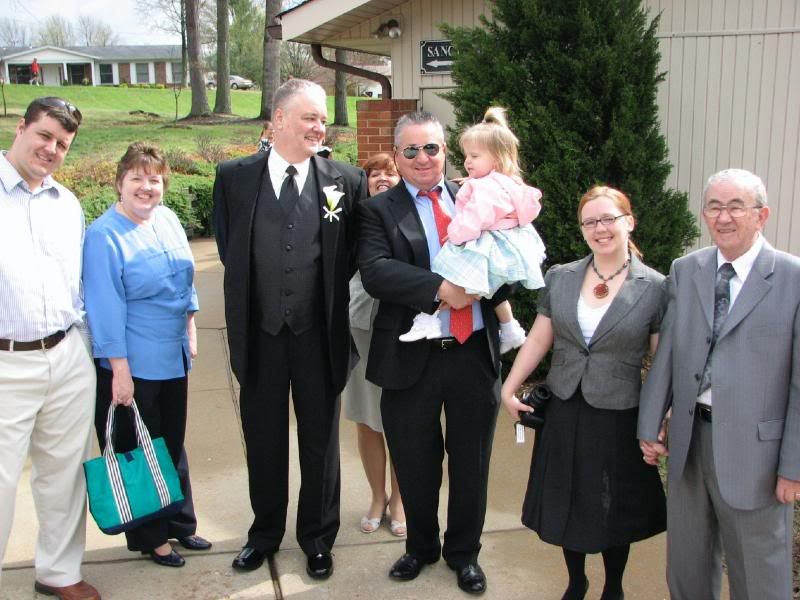 But I managed to get in.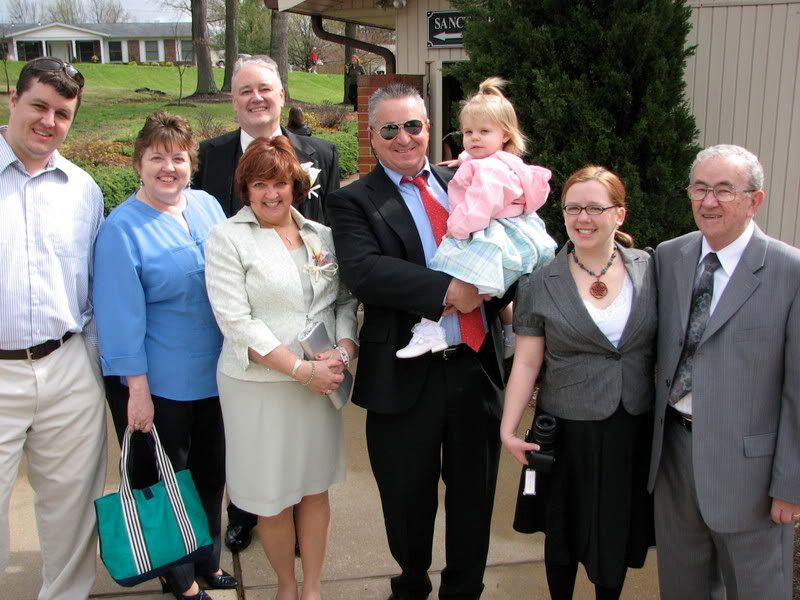 And here's the bride.