In a successful effort to keep the wedding budget within control we made the favors, flowers, boutineers and corsages ourselves. Meghan and I worked on the milk and white chocolate candies for the tables at the reception.
The day of Jenni's and Tim's rehearsal, we had to deal with tornadoes.  In fact, during the rehearsal itself, we had to go to the basement as tornadoes were touching down outside of town.  
The night before Meghan's and Ben's rehearsal, we had an earthquake in the
Midwest
. People told Don and me how glad they were that we didn't have any more daughters to marry off.
The Grandpas chat about the state of world affairs at the rehearsal dinner.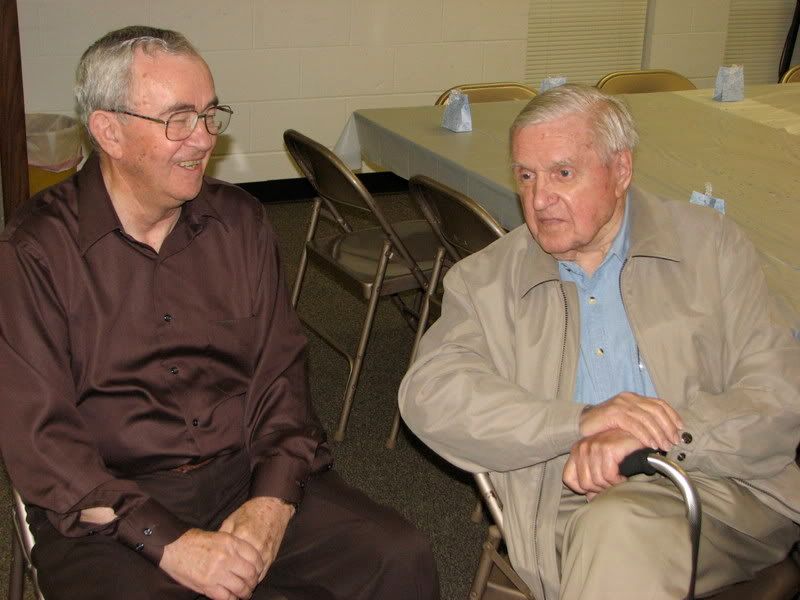 Jenni and her Grandma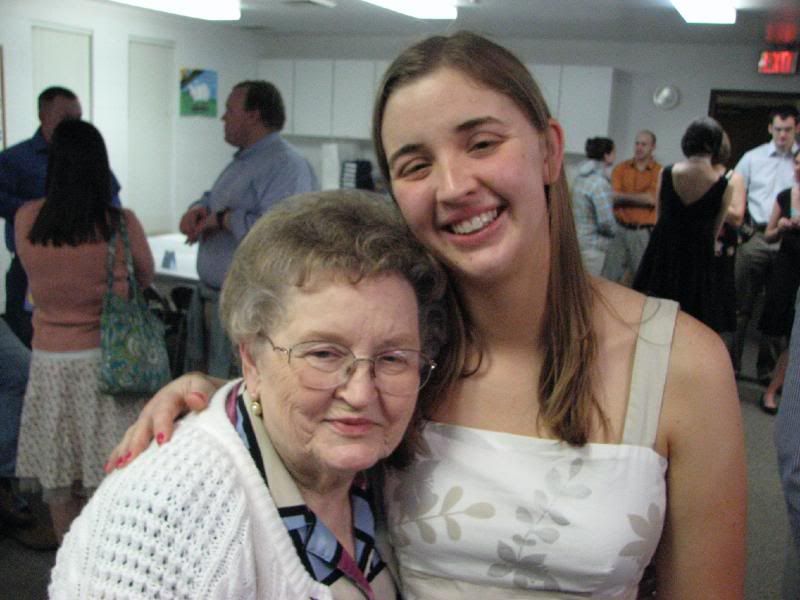 Ben's family is from the East Coast; Meghan's is from the Midwest. Their extended families hadn't gotten to know their chosen mates, so the couple showed a video of photographs taken since they met.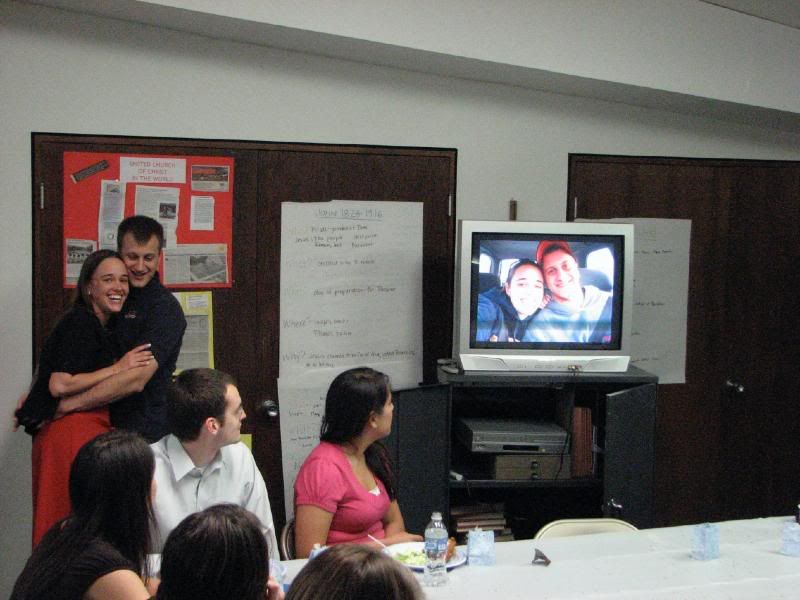 Being old married people now, Jenni and Tim sit back and enjoy.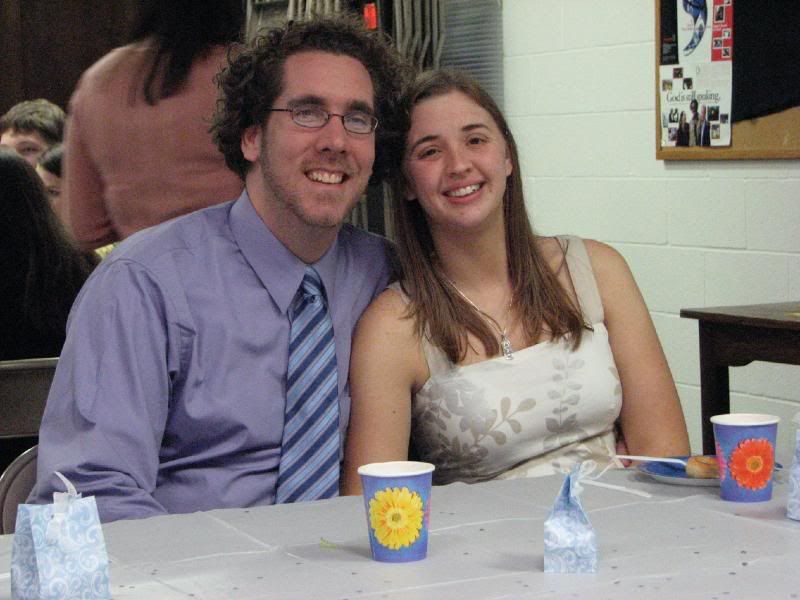 The happy couple with her Dad.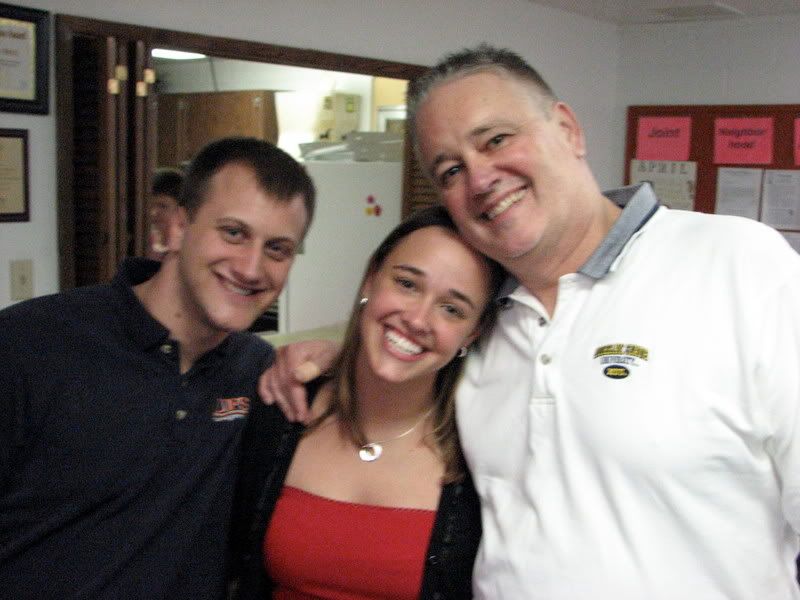 Jenni and I.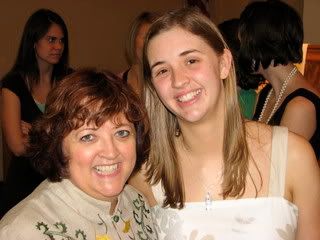 The bridesmaids all in a row.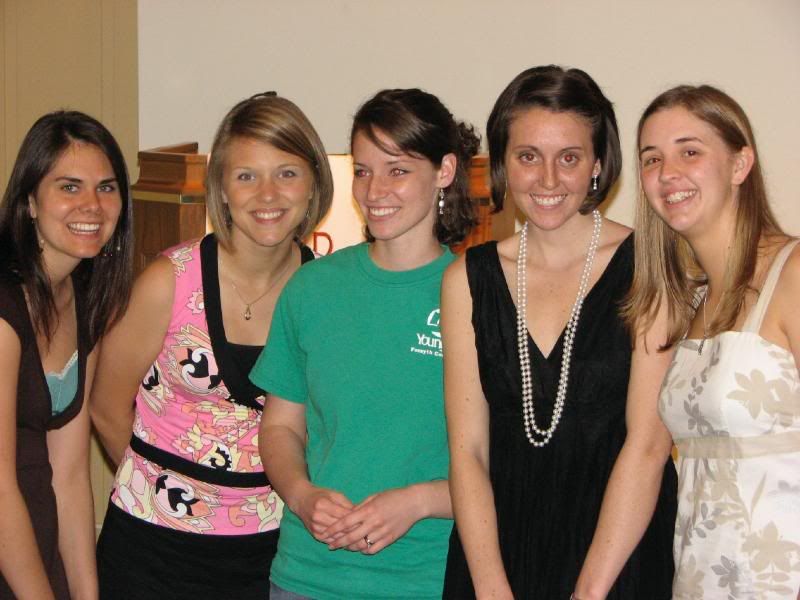 Everyone mills around before the rehearsal.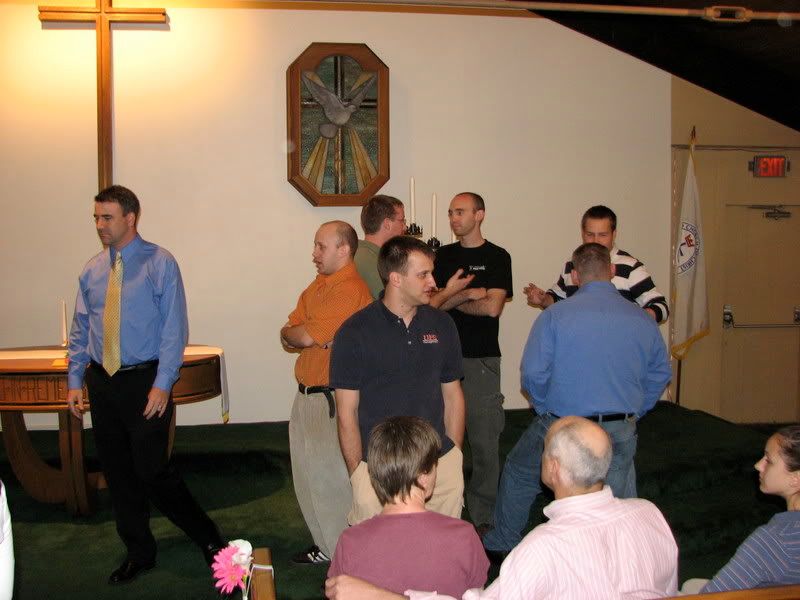 Nathan gives the couple some instructions.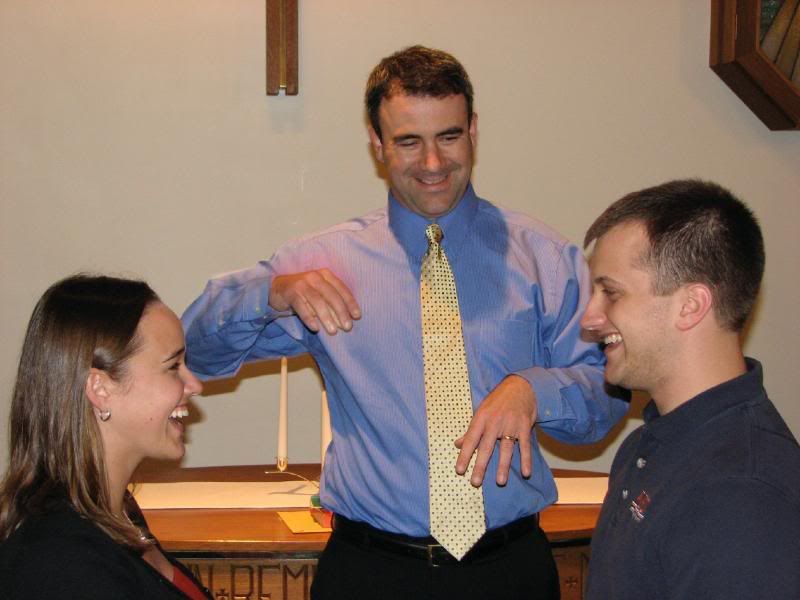 Meghan describes the width of her dress as Ben covers his ears so he can't hear anything about it.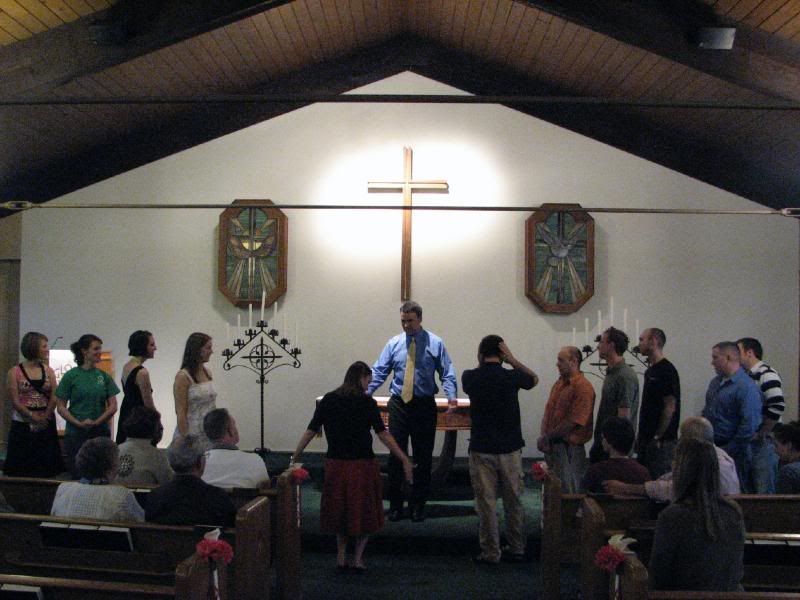 Meghan and her girls gather for a slumber party the night before the wedding.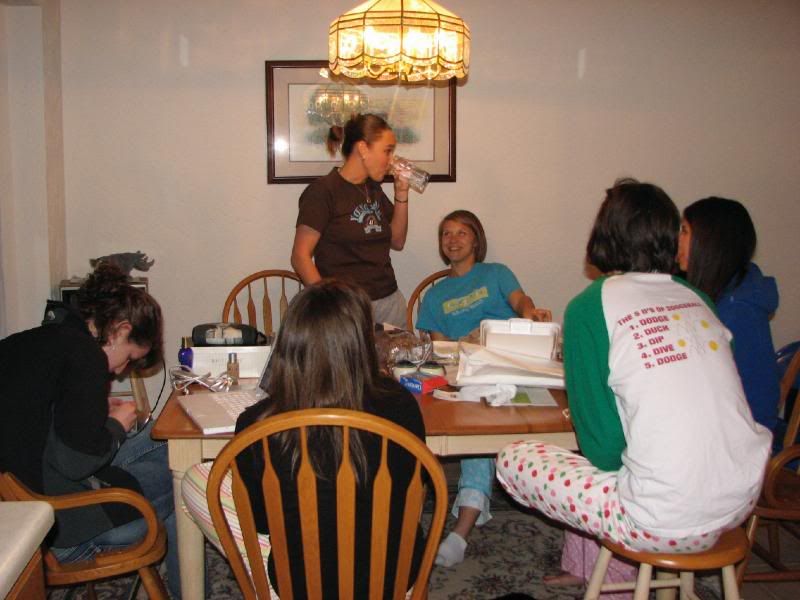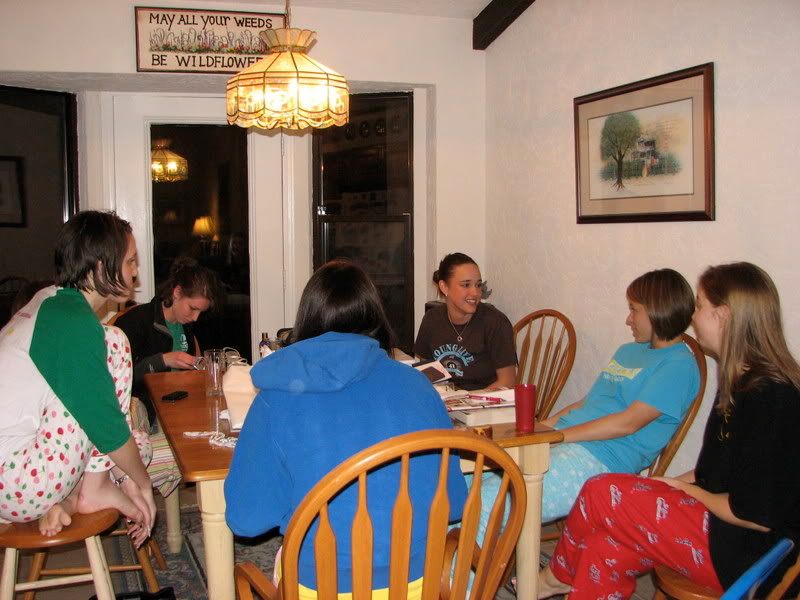 And the hairdresser arrives early the next morning to start working on the updos.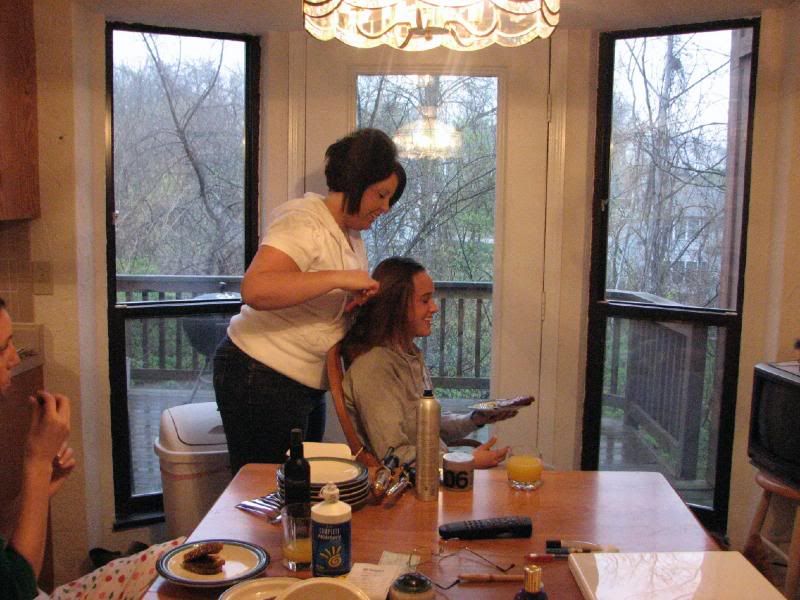 During the process, Meghan's cousin Jesse arrives from Texas and surprises her. Meghan didn't think Jesse was going to be able to attend.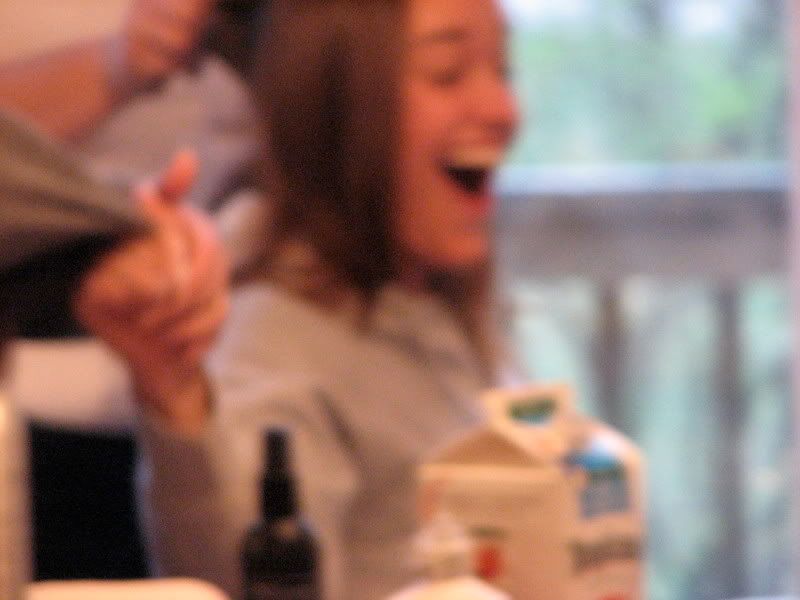 And then.....we head for the church.