The couple relax for their post-wedding photos.
Carol and Mom
Meghan with a reluctant flower girl.
Meghan and Ben pose with their collective grandparents; the ones who were able to make it.
It was a bit of a chilly day and the chauffeur had a fire going in the limo's virtual fireplace.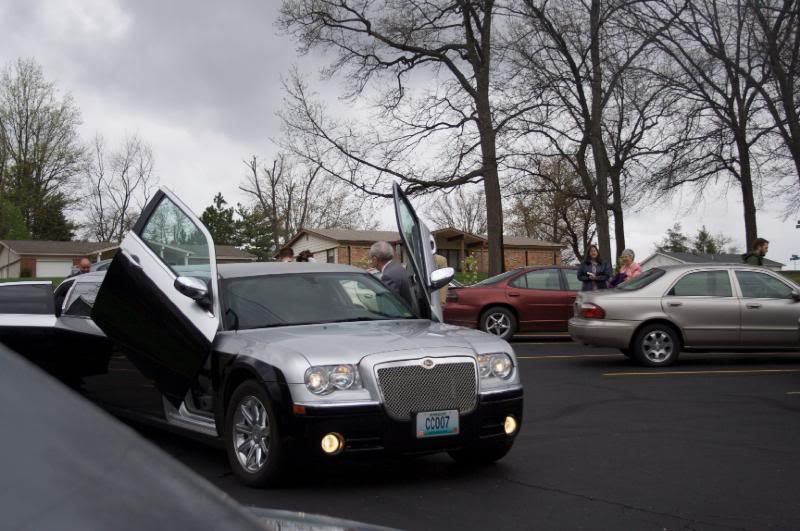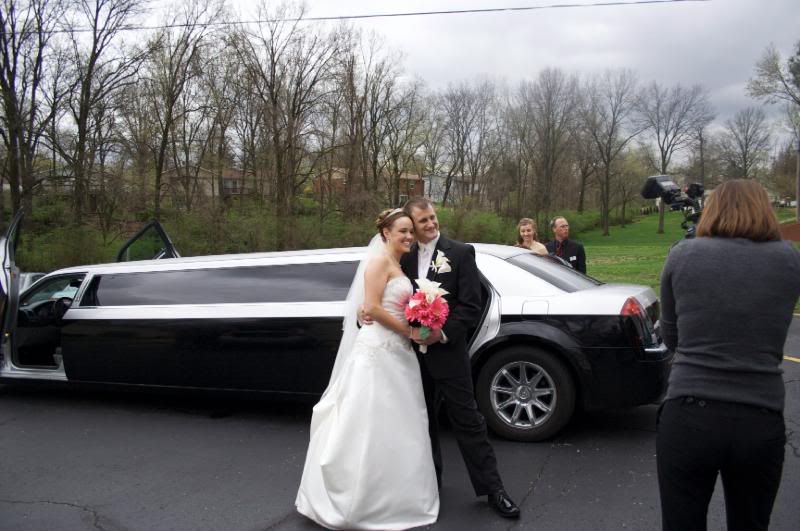 Whenever I see a wedding cake, I now think of Franck Eggelhofer in Father of the Bride going on an on about the Cahck. Meghan and Ben had a lovely and delicious cahck.
She entered through the back door and approached Ben with some serious attitude.
They entertained --- and amazed --- us with a dance they had choreographed to Hello Goodbye's "In Your Arms".


and Ben danced with his Mom.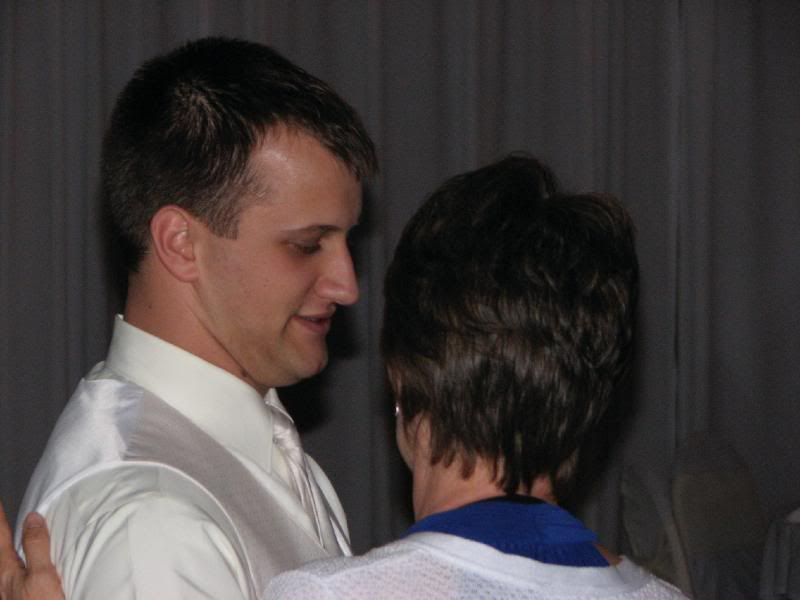 Tim did a great job in a supporting role(s); he was the usher, unofficial photographer (unofficial because he 'appropriated' my camera and did a low-level growl whenever I approached it); he also served as disc jockey at the reception and chauffeur from the reception to hotel.
Meghan danced with her brother-in-law Tim
while Jenni danced with her new brother-in-law Ben.
That's better.
Mr. and Mrs. Ben (Insert Last Name Here)
The rings.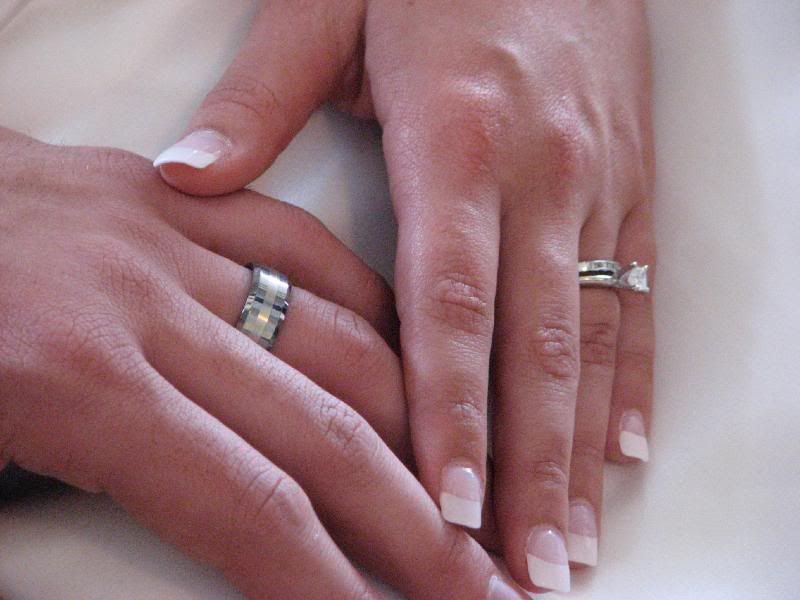 The bubbles.