Steve Jobs has never been known to rest on his iLaurels after launching the latest in techni-tude.  He went right from iPhone.1 to the MacAir to iPhone.3g.  And did he stop to catch his breath after that?  No.  OK, maybe he sat at his desk for a few minues and slid a MacAir in and out of an envelope and repeatedly said, "How cool is THAT?!".  But that's about it.  Because he and his fellow gazillionaire nerdy genii went back to work and came up with the latest in doorknob technolog.
Ladies and gentlemen, the iKnob.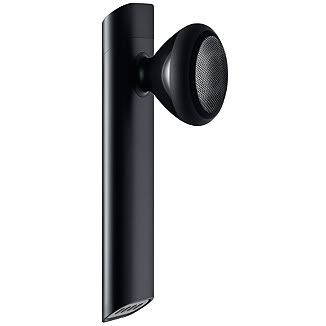 OK, so Apple CLAIMS it's really a
Bluetooth Headset for the iPhone
; but who are you going to believe, THEM or ME? I have your best interests at heart; I don't want you to look silly, walking around with a doorknob hanging from your ear.
You're welcome.