This is the objective:
This is what it currently looks like:
A review of my previous experience with tools can be found
Here
, and
here
, and a reminder about my toolbox: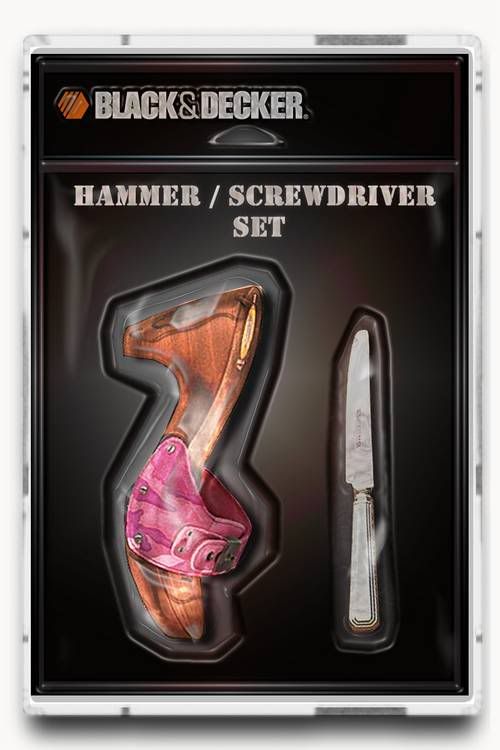 The time right now is 2:18 pm, CDT.
I'm going in.
Oh, and before I forget, HAPPY BIRTHDAY, MEGHAN!!!!!!!!!!!!!!!!!!!!!!!!!!!!!!!!!!!
UPDATE #1 2:27 PM CDT. Does anyone see an Allen Wrench in that tool box? Nope, neither do I. I also don't see anything in my utensil drawer that can be used as a substitute.
UPDATE #2 2:30 PM CDT: From the instructions "2 people are required to safely assemble this product." So, it doesn't say that it can't be done by one person, right?
UPDATE #3 4:35 PM CDT:
MISSION ACCOMPLISHED!!!
By myself. Not too bad, only three pinched fingers.
But I'm in a quandry as to what to put on top of it.
There's this:
Or this:
Then there's this dipping set I'm thinking about getting:
Dipping set? Yeah. For dipping bread into olive oil. They have sets for that. Really. News to me, too, but I kinda like it. And I think it would look good on top of the wine table.